Don't say any day is bad until all your days are done!

Can't make it to church?
Jesus is everywhere
and the church is people in whom Jesus lives!

It's not what you know but WHO you know!

Jesus is the Answer to life
and the Answerer of all your questions and heart searches!

Life goes better with Jesus!
(jesusneverforgets.mobi has been moved to
http://jesusislord.org/isaiah49jesusneverforgets.htm.
This song helps clarify Jesus' unique identity as
a human being (fully man)
and
the eternal Son of God (fully God).
Enjoy!

Jesus died for your wrongdoing
and he was raised from the dead
to prove it could happen that way!

Got time to read? Who am I that a king would die in my place?
The short version in other languages

Keep earning those good wages
but let your treasure be in heaven!
I am a new believer!
Who are you? My name is Beth and I'm on the Montana page
I want to read more please... JesusIsLord.org
Williston is Under Construction
and so is the church of Jesus Christ
which extends to every nook and cranny,
even all the way to where you are!
Does your life and work keep you out of church?
Jesus said where two or more are gathered together,
I am there with them also (Matthew 18:20)
(so you may be having church and not realize it).

Williston appears to have plenty of churches
if you have a moment and would like to attend.
I want to read the Bible (NIV)
Other English Bibles, other language Bibles
Tip: to have all books of the Bible displayed like the NIV above, choose a version,
then type in where it says, "Enter keyword, passage, or topic" some book of the Bible
that doesn't exist such as John 45. Click on the magnifying glass. It will error out and display all books! :>)
I would like anonymous prayer
FM radio stations in Williston
I like this page and what you said but I've done too many things to come to Jesus.


Read the story of the Prodigal Son in Luke 15
The following was made with kaywa.com and includes the entire URL of this page:
http://wethepeopleofchrist.com/states/northdakota/ndwilliston.htm

Rats! The new link is: http://jesusislord.org/states/northdakota/ndwilliston.htm
If I update this, which many no longer use, I will correct this entry.

I created this pictoral URL because I was advised not to come to Williston a single female.
My plan was to put these up in store windows remotely to inject hope into days filled with
work, freezing nights in the Walmart parking lot, lack of healthy social contact, violence.
I had much more planned but it did not come to pass.
I was headed to Williston but was blocked by a blizzard.
Following directions to bit.ly to obtain a shortened URL
(for those without a smartphone to type in)
produced the URL http://bit.ly/J3r5Mx
I was able to obtain a QR code from kaywa.com using http://bit.ly/J3r5Mx
which when scanned by my smartphone brought up http://bit.ly/J3r5Mx in text.
When http://bit.ly/J3r5Mx was clicked on
this Williston page with the longer URL did come up.
This is the better way to create the QR code so it can be typed in manually
much faster if scanning is not an option once http://bit.ly/J3r5Mx is known.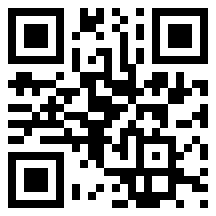 Last Updated: 03/02/2017
First Published: 04/08/2012 (Easter Sunday!)